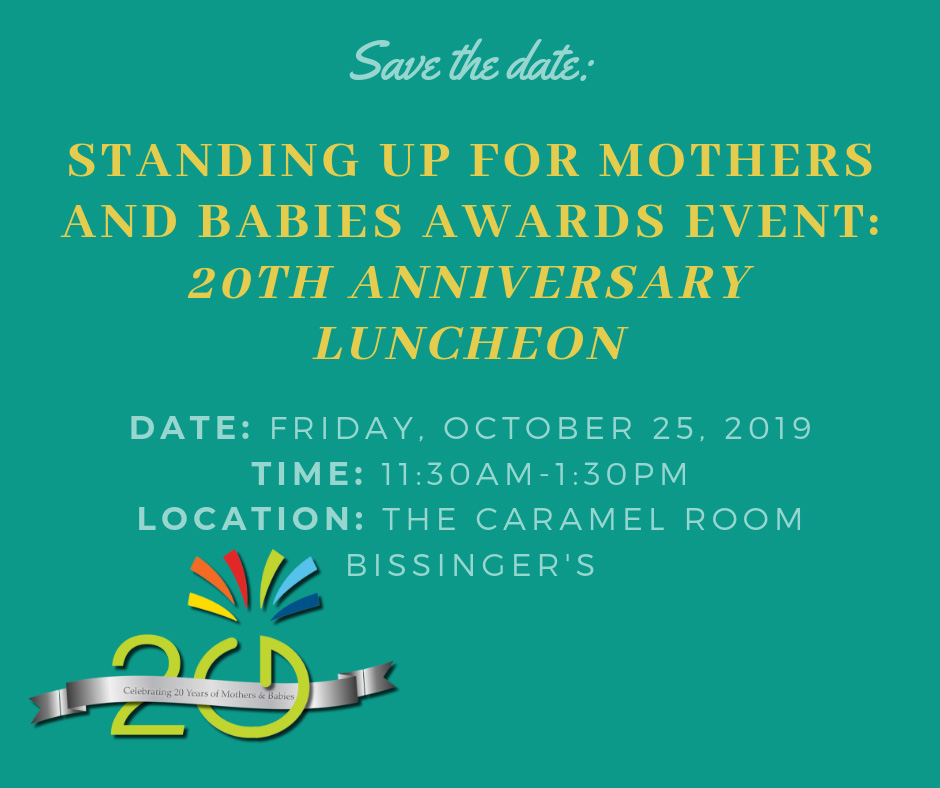 This year's annual awards event is a momentous one, because this year marks 20 years of Generate Health and standing up for mothers and babies! We hope you join us in celebrating 20 years worth of work dedicated to moms and babies. With crucial contributions from our partners, we've made great accomplishments by:
bringing our community together
determining shared priorities
advocating for systemic changes and resources directed to those priorities
ensuring the voices of women, children and families were always at the forefront
Whether you've been with us on this journey for a long time or just recently, we want your participation in honoring this milestone. Save the date!
Get Involved
Follow developments here on our Facebook event page. Announcements and updates will be available, including the announcing of our award honorees.